About 1st & Then...
1st & Then... is an exclusive fireside chat series bringing the Faithful face-to-face with the legendary alumni of the 49ers organization as they reflect on their celebrated moments on the field and share newfound passions and pursuits in their life after football, all while raising awareness & funds to benefit the grantees of The Golden Heart Fund.
2023 Chat Series
Join us for another year of insightful dialogue between Hall of Fame alumni and Michael Zagaris in 2023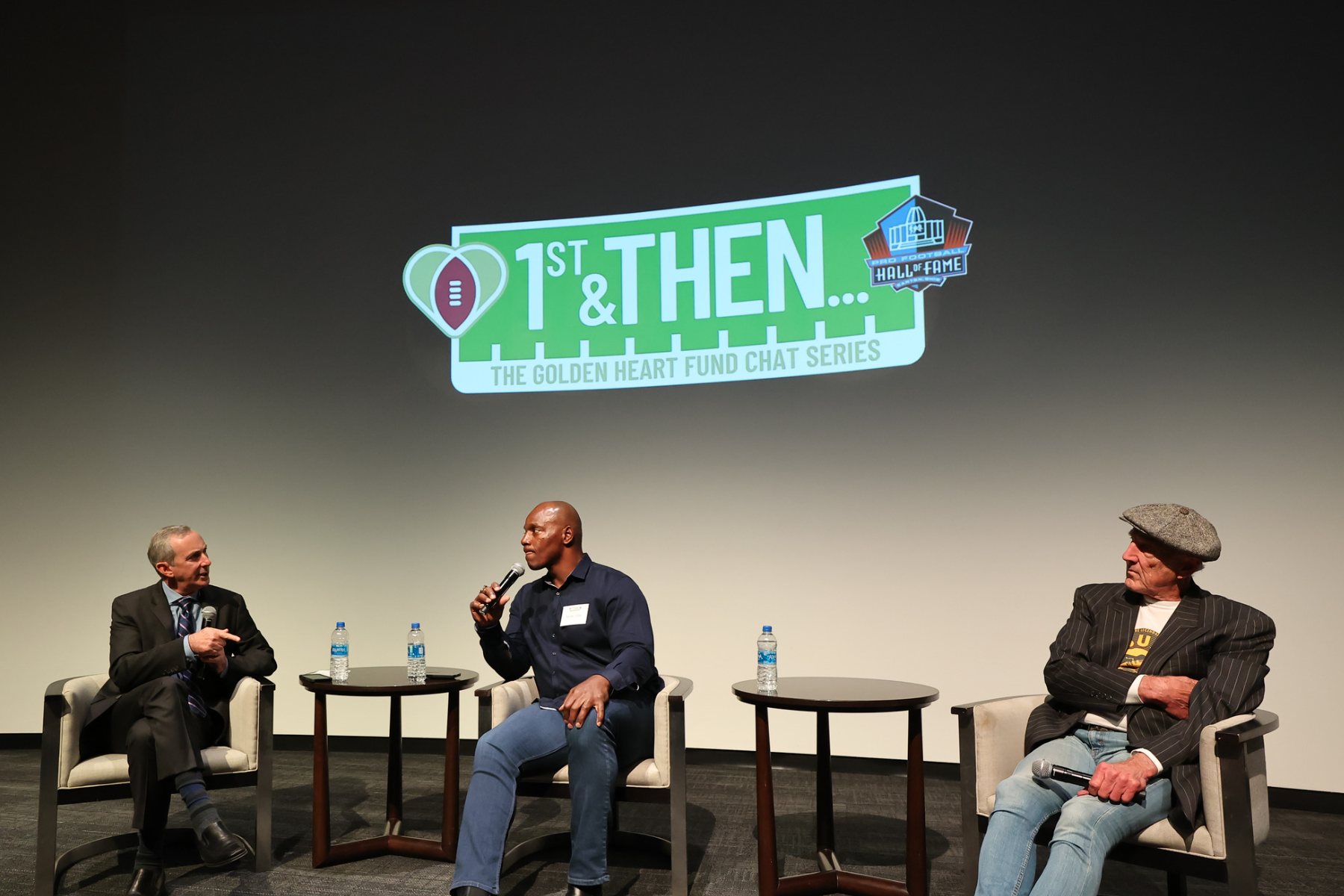 1st & Then...

feat. Michael Zagaris & Bryant Young
In our first installment of the series, we highlighted the incredible photography & career of Michael Zagaris, renowned official photographer of the 49ers since 1973. He shared insights on his favorite images and his experiences on the field with our first Alumni Honoree, Bryant Young.