Michael Crabtree and Touchdown Dances for Good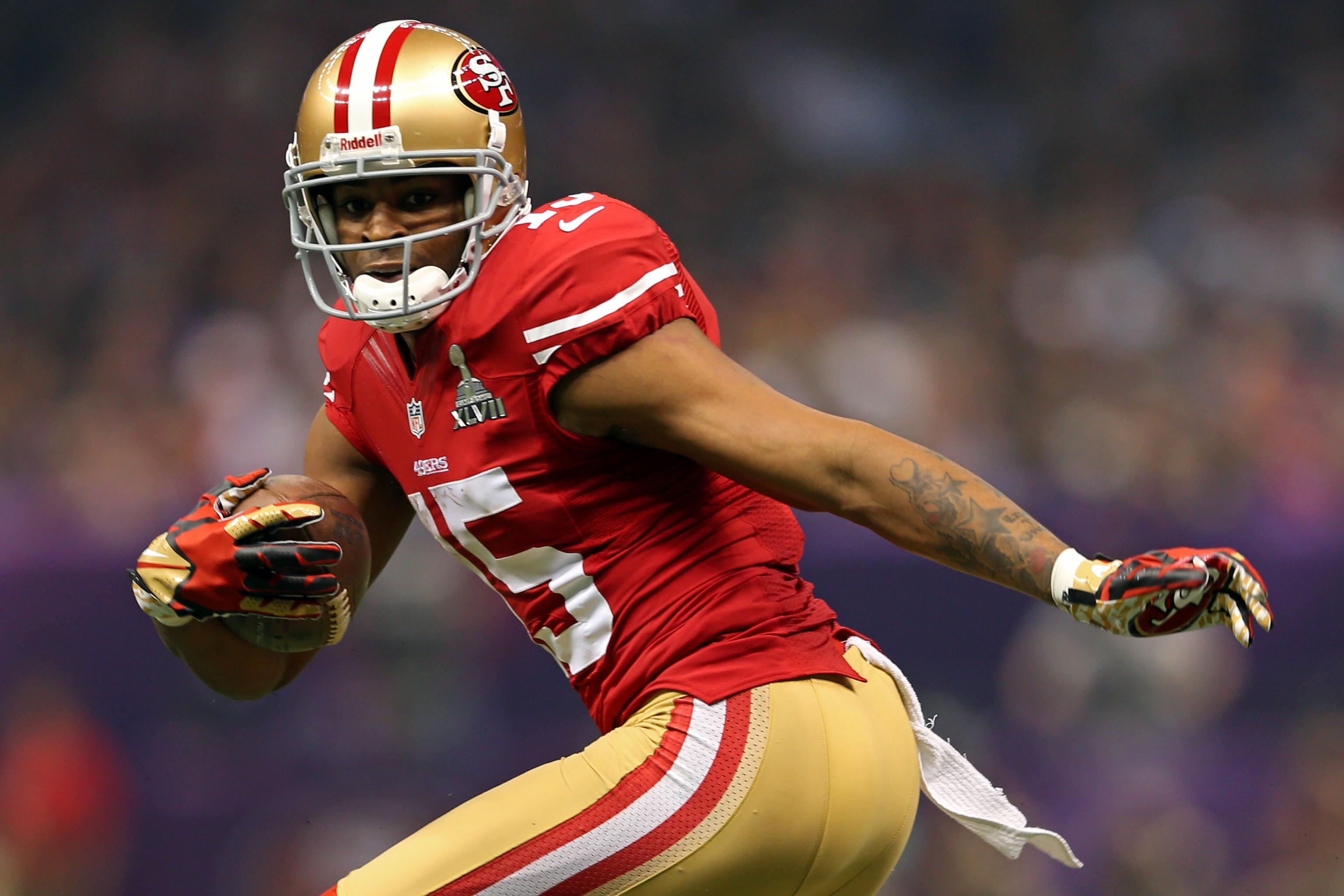 When Michael Crabtree took to the field in the 2012 NFL season, his celebratory touchdown dance signified more than just a triumphant moment. It was a heartfelt symbol of his commitment to community service, akin to the noble endeavors of The Golden Heart Fund (TGHF).
Then, Ubisoft's "The Hip-Hop Dance Experience" had garnered widespread support, enlisting the participation of notable players like Von Miller and LeSean McCoy. Joining their ranks is star San Francisco 49ers receiver, Michael Crabtree.
A Signature Michael Crabtree Number
With each dance, inspired by the video game, Crabtree orchestrated a twofold impact: Ubisoft and The Hip Hop Dance Experience committing to a charitable donation benefiting the Boys & Girls Club. Crabtree's devotion echoes the ideals of community enrichment upheld by The Golden Heart Fund (TGHF), although distinct in focus.
While TGHF supports former 49ers players post-retirement, Crabtree's efforts extended to the broader community. Nevertheless, the shared commitment to fostering positive change resonates in their endeavors.
Michael Crabtree Stats for Support
As fans eagerly anticipated Crabtree's spirited touchdown dances, they took pride in the knowledge that each dance translated into support for essential causes. His dance moves were a bridge uniting the realms of football, entertainment and philanthropy.
Ubisoft's innovative approach, fusing entertainment with charitable contributions, was commendable, and players like Michael Crabtree epitomize this ethos. His contributions extended beyond the dance floor, leaving a meaningful impact in the lives of Boys & Girls Club beneficiaries.
In a landscape where touchdowns and community initiatives intertwine, Michael Crabtree exemplified the spirit of giving back, showcasing how athletes can leverage their influence for positive change.