My Cause My Cleats Is A Touchdown for Charity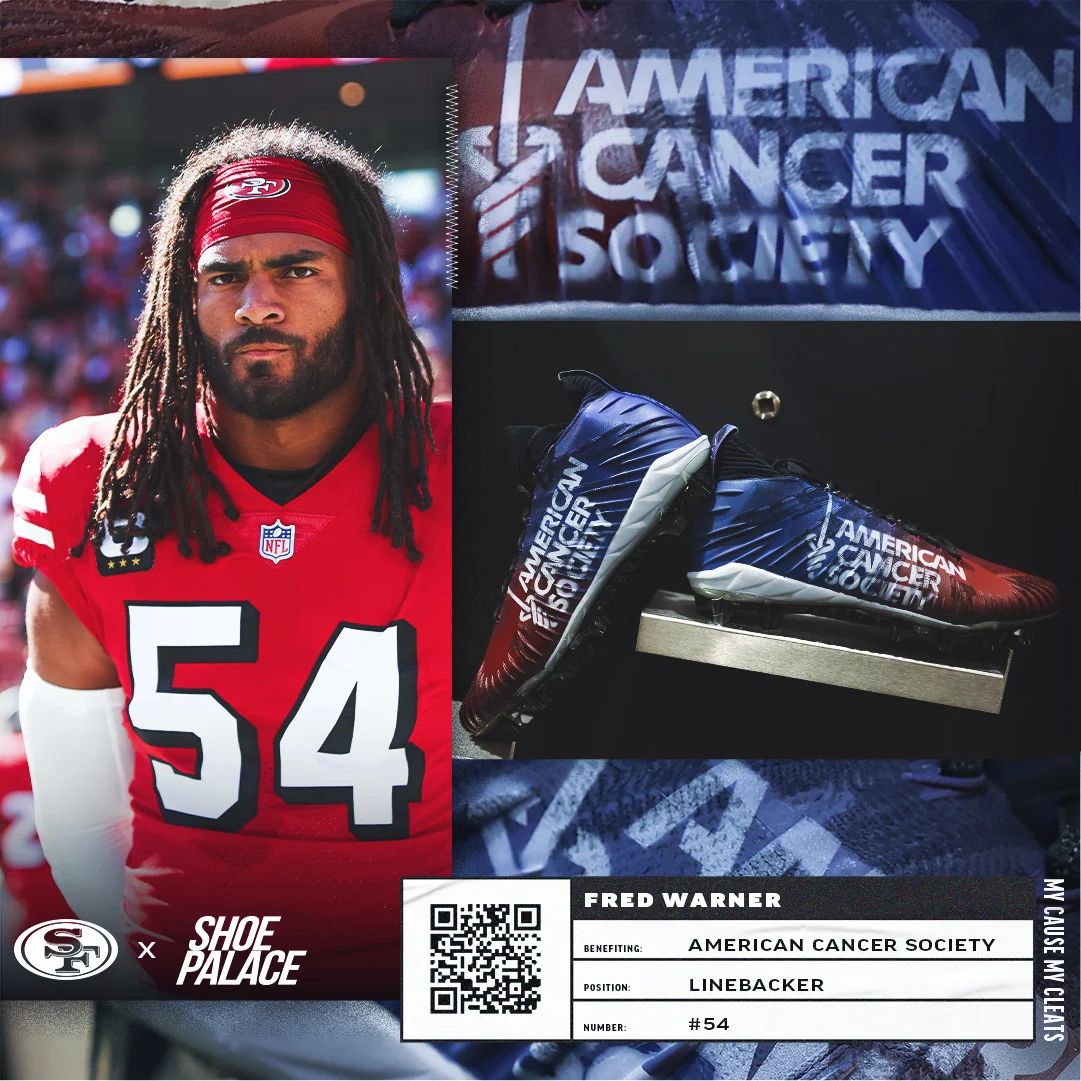 In a remarkable convergence of sportsmanship and philanthropy, San Francisco 49ers players are stepping onto the field not just as athletes but as advocates for causes dear to their hearts. For The Golden Heart Fund, a charity dedicated to supporting 49ers alumni in times of need, witnessing the 49er Faithful rally for these impactful causes is a source of immense pride.
The NFL's "My Cause My Cleats" initiative is the driving force behind this inspiring movement, providing players with a canvas—their cleats—to paint a vivid picture of the charitable organizations they hold dear. This unique initiative goes beyond the game, transforming each player's footwear into a canvas of awareness and support. The cleats become a powerful medium to bring attention to charities that might otherwise operate in the shadows.
Among the standout players championing their chosen causes are:
● Arik Armstead: Advocating for education through the Armstead Academic Project
● Brandon Aiyuk: Supporting the Boys and Girls Club of America to empower young minds
● Christian McCaffrey: Making strides for various causes through the Christian McCaffrey Foundation
● Fred Warner: Standing tall with the American Cancer Society in the fight against cancer
● George Kittle: Merging forces with Merging Vets & Players (MVP) for veteran support.
● Nick Bosa: Going the extra mile for youth sports through More Than 4 Athletics
● Talanoa Hufanga: Extending a helping hand to the Tonga Red Cross
● Trent Williams: Raising awareness for the Sarcoma Foundation of America
These players are not only athletes but ambassadors for change. By leveraging the spotlight on the field, they bring attention to crucial causes, creating a ripple effect that extends far beyond the confines of the stadium. As The Golden Heart Fund celebrates the 49ers' commitment to these diverse and impactful charities, the "My Cause My Cleats" movement stands as a testament to the incredible influence sports can have in driving positive change in our communities.