Underrated Parts of Levi's Stadium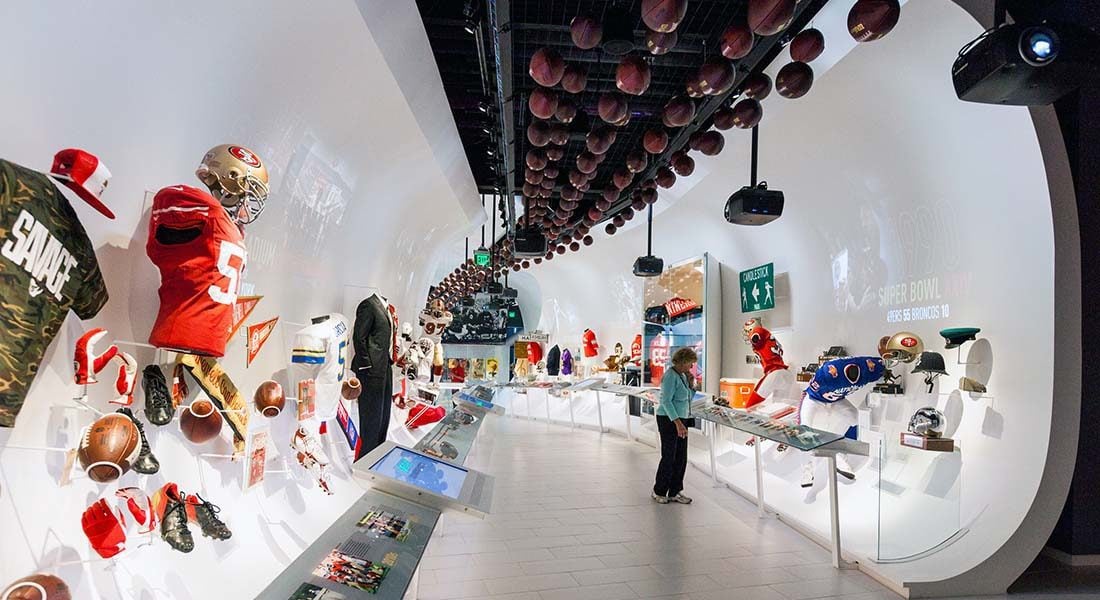 Levi's Stadium, home to the San Francisco 49ers and The Golden Heart Fund, is renowned for thrilling football action and hosting unforgettable events. Yet, beyond the touchdowns and cheers, lies a treasure trove of underrated gems that make a visit to this stadium a truly unique experience.
Preserving the 49ers before Levi's Stadium
Tucked away within Levi's Stadium is the 49ers Museum, a 20,000-square-foot facility dedicated to celebrating the rich history of this iconic football franchise. The museum is a testament to the team's past, present, and future. Its creation was born from a desire to honor the legacy of the 49ers and educate the community.
The museum showcases 11 distinctive galleries and exhibit spaces, each telling a different chapter of the 49ers' story. From the Edward J. DeBartolo Sr. 49ers Hall of Fame to the Bill Walsh Innovation Gallery, it's a journey through time and achievement. The Morabito Theater and "By the Numbers," presented by SAP, provide immersive experiences that transport visitors into the heart of the game.
Levi's Stadium boasts an extraordinary Art Collection that elevates the stadium experience to a whole new level. This collection goes beyond traditional sports memorabilia; it's a celebration of the 49ers' legendary history, the organization's present success, and the vibrant culture of the Bay Area.
What sets this collection apart is its scope and diversity. It features pieces from local artists that resonate with the spirit of the 49ers. You'll find striking larger-than-life portraits of 49ers greats, alongside evocative charcoal sketches celebrating notable regional figures such as Steinbeck and Kerouac. The collection even delves into the historical Ranchos of the Santa Clara Valley and the iconic Fillmore Music Hall's psychedelic era.
Take a Piece of the 49ers Home With You
This fusion of sports and art engages everyone, from casual fans to art aficionados. It's a testament to Levi's Stadium's commitment to creating a fully integrated visual experience, that you might not want to leave behind when you leave.
Don't miss the opportunity to take home a slice of Levi's Stadium at the 49ers Team Store. Not just a souvenir; a 49ers gift card is your ticket to the ultimate fan experience. Redeemable at the Team Store presented by Visa and at concession stands, this card lets you savor the stadium's atmosphere long after the game ends.
Levi's Stadium is more than a sports arena; it's a haven of history, art and memorable experiences. The 49ers Museum and the remarkable Art Collection are hidden treasures waiting to be explored, and The Golden Heart Fund is proud to accompany such amazing things in the place it calls home. So, next time you visit Levi's Stadium, take a moment to uncover these underrated gems that make your journey to the game truly extraordinary.